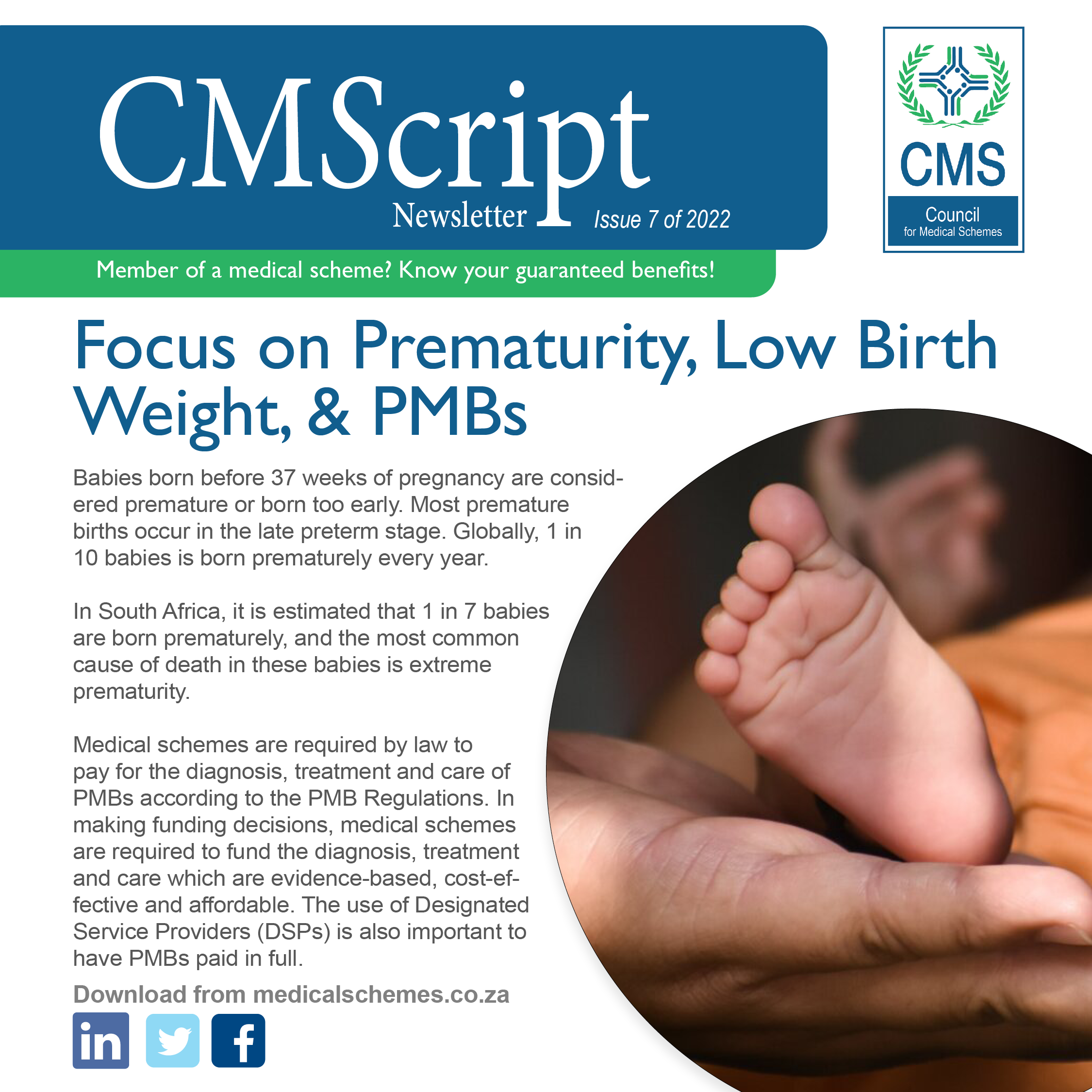 CMScript 7 of 2022: Focus on Prematurity, Low Birth Weight and PMBs
Babies born before 37 weeks of pregnancy are considered premature or born too early. Most premature births occur in the late preterm stage. Globally, 1 in 10 babies is born prematurely every year. 
In South Africa, it is estimated that 1 in 7 babies are born prematurely, and the most common cause of death in these babies is extreme prematurity. 
Medical schemes are required by law to pay for the diagnosis, treatment and care of PMBs according to the PMB Regulations. In making funding decisions, medical schemes are required to fund the diagnosis, treatment and care which are evidence-based, cost-effective and affordable. The use of Designated Service Providers (DSPs) is also important to have PMBs paid in full.
Download the CMScript here
Was this post helpful?
Let us know if you liked the post and give us your opinion on how we can improve.