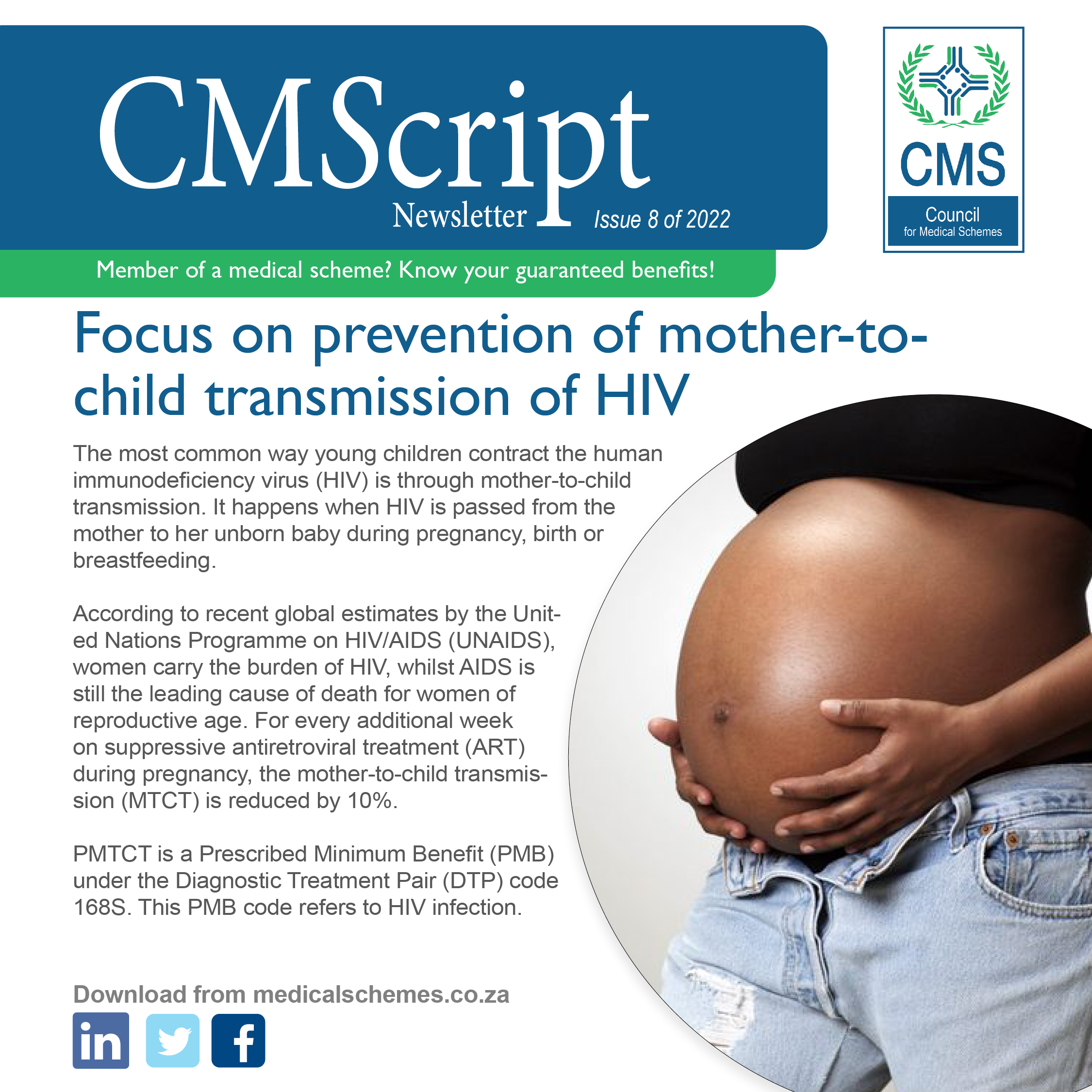 CMScript 8 of 2022: Focus on prevention of mother-to-child transmission (PMTCT) of HIV
Prevention of mother-to-child transmission is known as PMTCT. The most common way young children contract
the human immunodeficiency virus (HIV) is through mother-to-child transmission. It happens when HIV is passed
from the mother to her unborn baby during pregnancy, birth or breastfeeding. HIV is a virus that attacks the body's
immune system. If HIV is not treated, it can lead to acquired immunodeficiency syndrome (AIDS). According to
recent global estimates by the United Nations Programme on HIV/AIDS (UNAIDS), women carry the burden of
HIV, whilst AIDS is still the leading cause of death for women of reproductive age. For every additional week on
suppressive antiretroviral treatment (ART) during pregnancy, the mother-to-child transmission (MTCT) is reduced
by 10%.
PMTCT is a Prescribed Minimum Benefit (PMB) under the Diagnostic Treatment Pair (DTP) code 168S. This PMB
code refers to HIV infection.
Download the CMScript here.
Was this post helpful?
Let us know if you liked the post and give us your opinion on how we can improve.