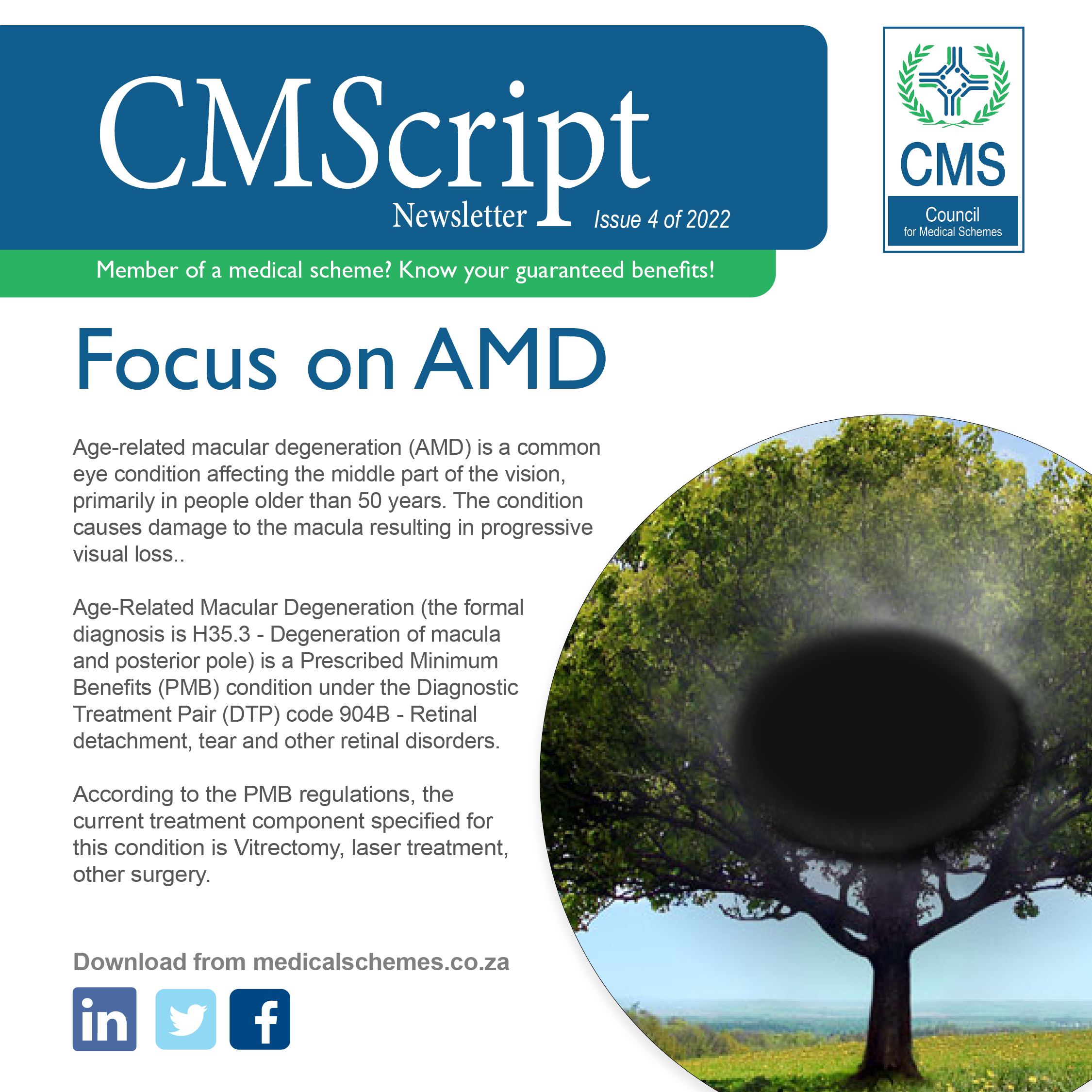 CMScript 4 of 2022: Focus on AMD
Age-related macular degeneration (AMD) is a common eye condition affecting the middle part of the vision, primarily in people older than 50 years. The condition causes damage to the macula resulting in progressive visual loss..
Age-Related Macular Degeneration (the formal diagnosis is H35.3 – Degeneration of macula and posterior pole) is a Prescribed Minimum Benefits (PMB) condition under the Diagnostic Treatment Pair (DTP) code 904B – Retinal detachment, tear and other retinal disorders.
According to the PMB regulations, the current treatment component specified for this condition is Vitrectomy, laser treatment, other surgery.
Download the CMScript here
Was this post helpful?
Let us know if you liked the post and give us your opinion on how we can improve.