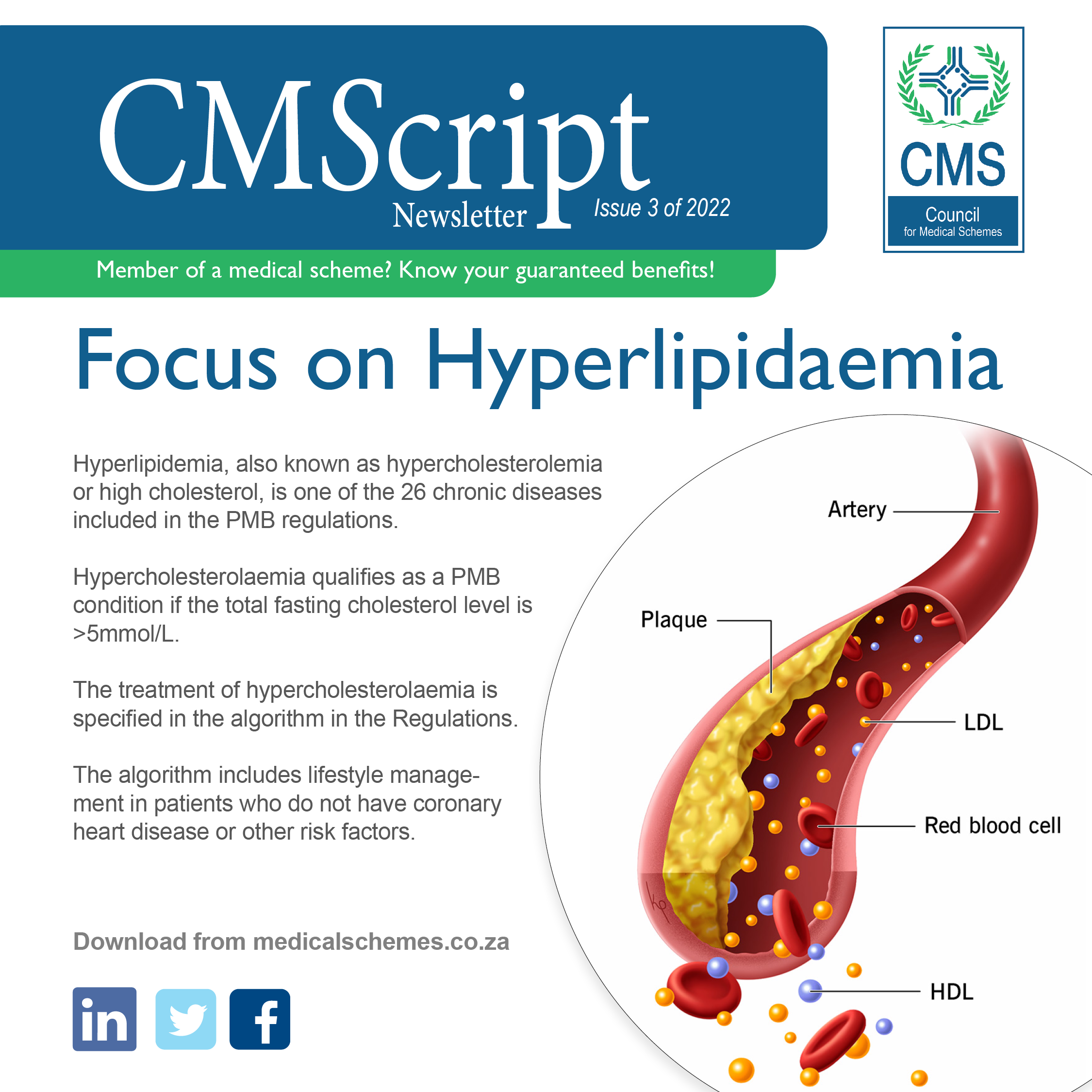 CMScript 3 of 2022: Focus on Hyperlipidaemia
Hyperlipidemia, also known as hypercholesterolemia or high cholesterol, is one of the 26 chronic diseases included in the PMB regulations.
Hypercholesterolaemia qualifies as a PMB condition if the total fasting cholesterol level is >5mmol/L.
The treatment of hypercholesterolaemia is specified in the algorithm in the Regulations.
The algorithm includes lifestyle management in patients who do not have coronary heart disease or other risk factors.
Download the CMScript here.
Was this post helpful?
Let us know if you liked the post and give us your opinion on how we can improve.