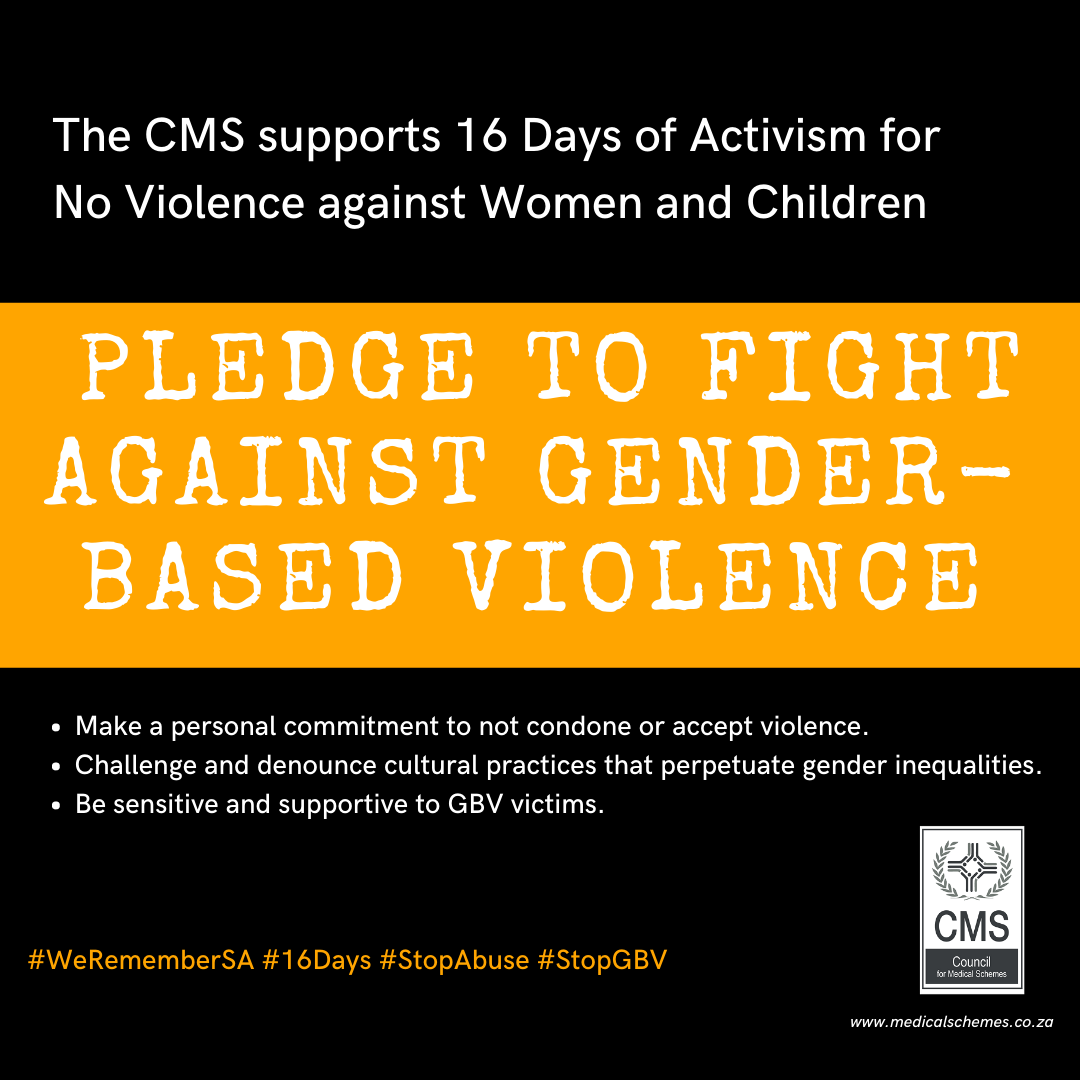 16 Days of Activism 2020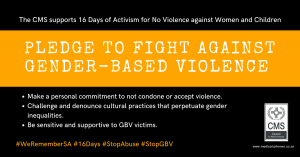 The 16 Days of Activism for No Violence against Women and Children takes place annually from 25 November (International Day of No Violence against Women) to 10 December (International Human Rights Day).
According to the World Health Organisation (WHO), the COVID-19 pandemic has exacerbated gender based violence. There has been an alarming increase in multiple forms of violence against women and girls fuelled by household economic and food insecurity and confined living conditions due to lockdown and social isolation measures.
In 2020, the 16 Days of Activism includes 5 days of remembrance for those who lost their lives to gender based violence and COVID-19.
What can you do?
Challenge cultures and practices that perpetuate gender inequalities and the abuse of women and children.
Reject and report abusers- Act and don't look away!
Do not protect abusers, report them!
Sign the Pledge Against Gender-Based Violence. Do not engage in abusive activities and become an abuser- Stop abuse.
Challenge and denounce cultural practices that perpetuate gender inequalities
Be sensitive and supportive to GBV victims – share helpful information and support causes near you.
Seek personal help to change harmful behaviours such as alcohol and substance abuse
Teach children values of gender equality
Protect children from exposure to violence and harmful content on internet and social media, including pornography, sexual solicitation
Develop policies that prevent and deal with gender based violence in your sector, workplace and communities.
Organise targeted community outreach and dialogues on solution towards a gender equal society.
Together, let us take actions to support the 16 Days of Activism for No Violence Against Women and Children.
#WeRememberSA #16Days2020
Source: https://www.gov.za/16DaysofActivism2020
Was this post helpful?
Let us know if you liked the post and give us your opinion on how we can improve.