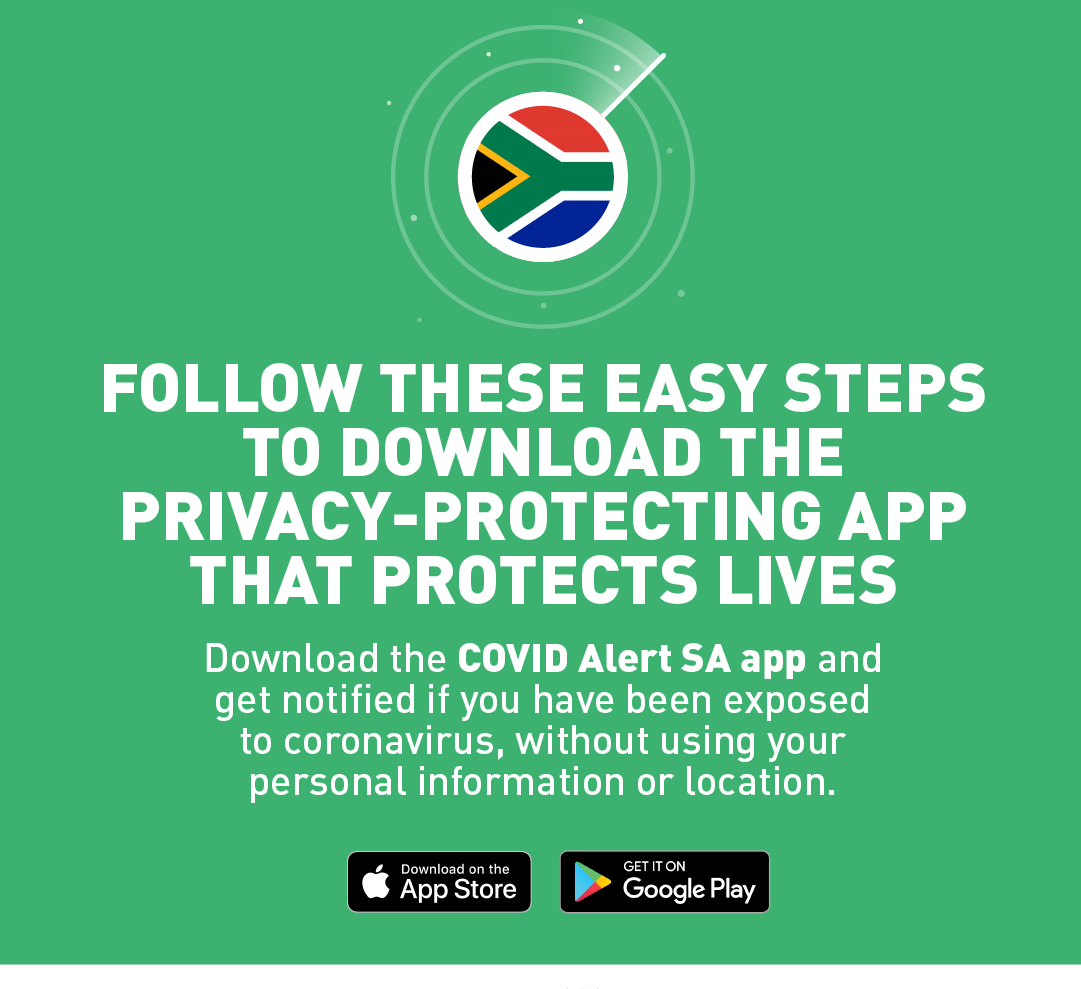 The COVID Alert SA app
The COVID Alert SA app is a Bluetooth tracing app, that informs people when they have been in close contact with someone who has tested positive for COVID-19. When an app user anonymously reports to the app that they have COVID 19, the COVID Alert SA app sends notifications to those devices that were in close contact with this person's device. These exposure notifications warn those app users that they could potentially have been exposed to the virus. App users are guided as to what to do next to optimize their wellbeing and prevent the spread of the COVID 19 virus to others.
The app always protects your privacy and security. It does not need or store any of your personal information. Confidentiality and anonymity are core to the app's contact-tracing process. The COVID Alert SA app is available for Android devices on the Google Play store and on the Apple App Store for iPhones. The app size is 2,1MB on Android and 5MB on IOS. The range of Bluetooth transmission can vary widely depending on a range of factors but is around 10 meters as a rule of thumb. Let us download the app and cut the spread of the virus.
Was this post helpful?
Let us know if you liked the post and give us your opinion on how we can improve.