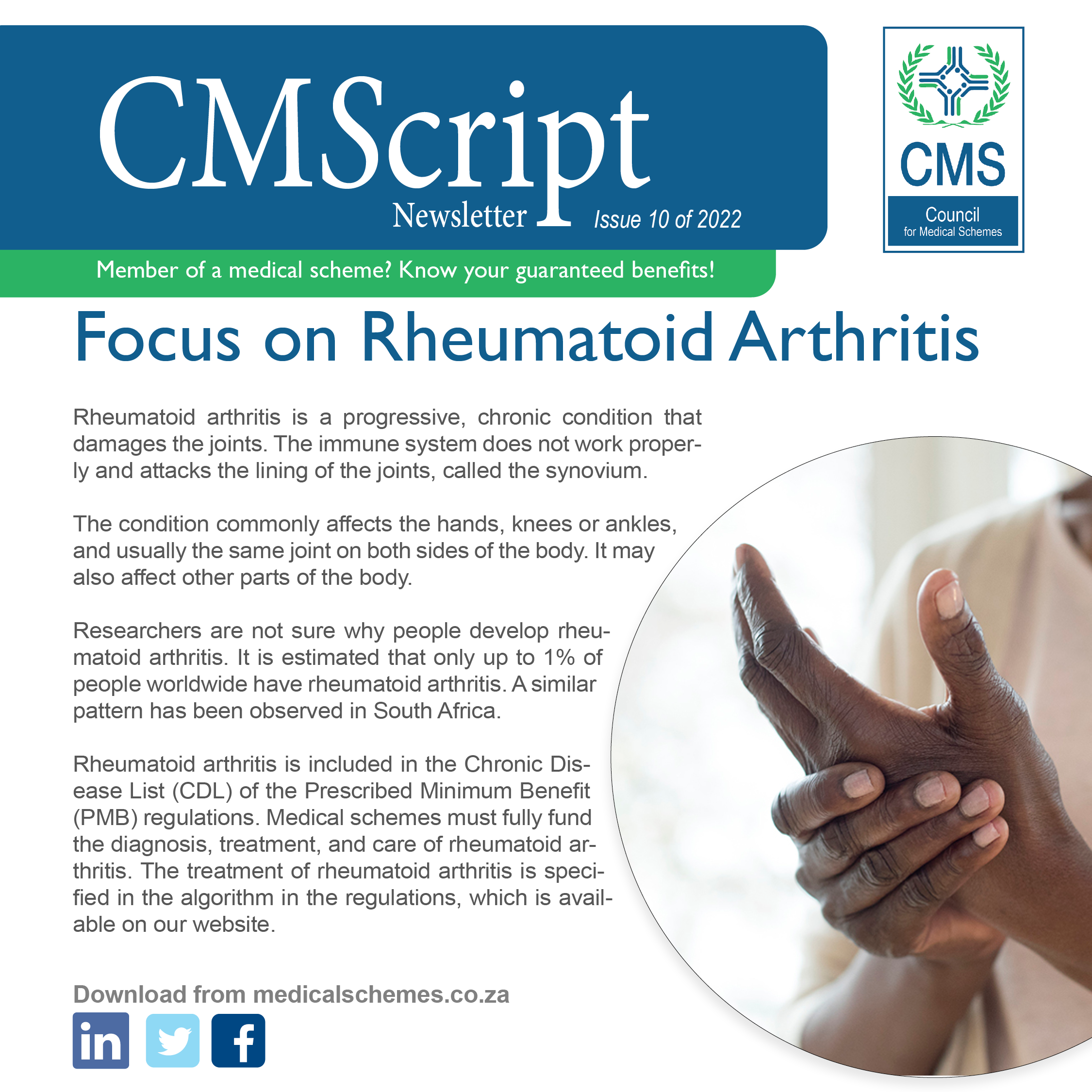 CMScript 10 of 2022: Focus on Rheumatoid Arthritis
Rheumatoid arthritis is a progressive, chronic condition that damages the joints. The immune system does not work properly and attacks the lining of the joints, called the synovium. The condition commonly affects the hands, knees or ankles, and usually the same joint on both sides of the body. It may also affect other parts of the body. Researchers are not sure why people develop rheumatoid arthritis. It is estimated that only up to 1% of people worldwide have rheumatoid arthritis. A similar pattern has been observed in South Africa.
Rheumatoid arthritis is included in the Chronic Disease List (CDL) of the Prescribed Minimum Benefit (PMB) regulations. Medical schemes must fully fund the diagnosis, treatment, and care of rheumatoid arthritis. The treatment of rheumatoid arthritis is specified in the algorithm in the regulations, which is available here.
Download the CMScript here.
Was this post helpful?
Let us know if you liked the post and give us your opinion on how we can improve.