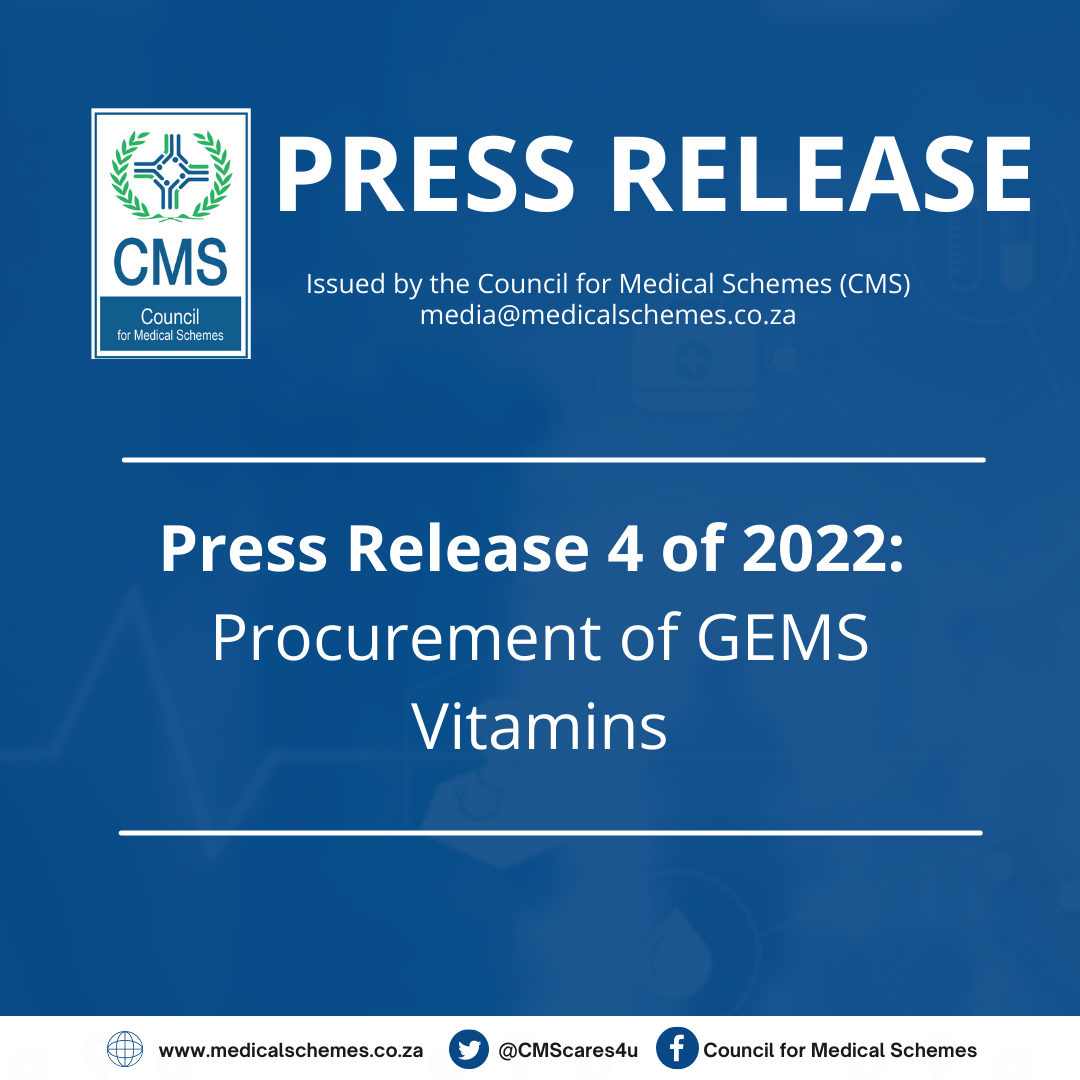 Press Release 4 of 2022: Procurement of GEMS Vitamins
The Council for Medical Schemes (CMS) has taken note of news articles regarding the allegations that the Government Employees Medical Scheme (GEMS) awarded a vitamin contract to Activo Health, a subsidiary of AfroCentric.
The CMS only became aware of the allegations after reading these news articles as there we no complaints or allegations laid through a tip-off about this incident.
Now that the CMS is aware of the incident, it has decided to lodge a section 43 enquiry on the reported allegations against GEMS and, as such, cannot comment on the specifics to avoid pre-empting the outcome of the enquiry.
The aim of the enquiry and any subsequent processes is to get to the bottom of this and ensure that all the parties that are regulated by the CMS are compliant with the Medical Schemes Act (131 of 1998).
At the appropriate time, the CMS will issue the findings of the enquiry and address any such related questions from stakeholders.
The CMS is mandated to ensure that member interests are protected at all times.
Download the Press Release here.
/Ends/
Media enquiries
Ms Mmatsie Mpshane
Acting General Manager: Stakeholder Relations
071 371 5667
Was this post helpful?
Let us know if you liked the post and give us your opinion on how we can improve.