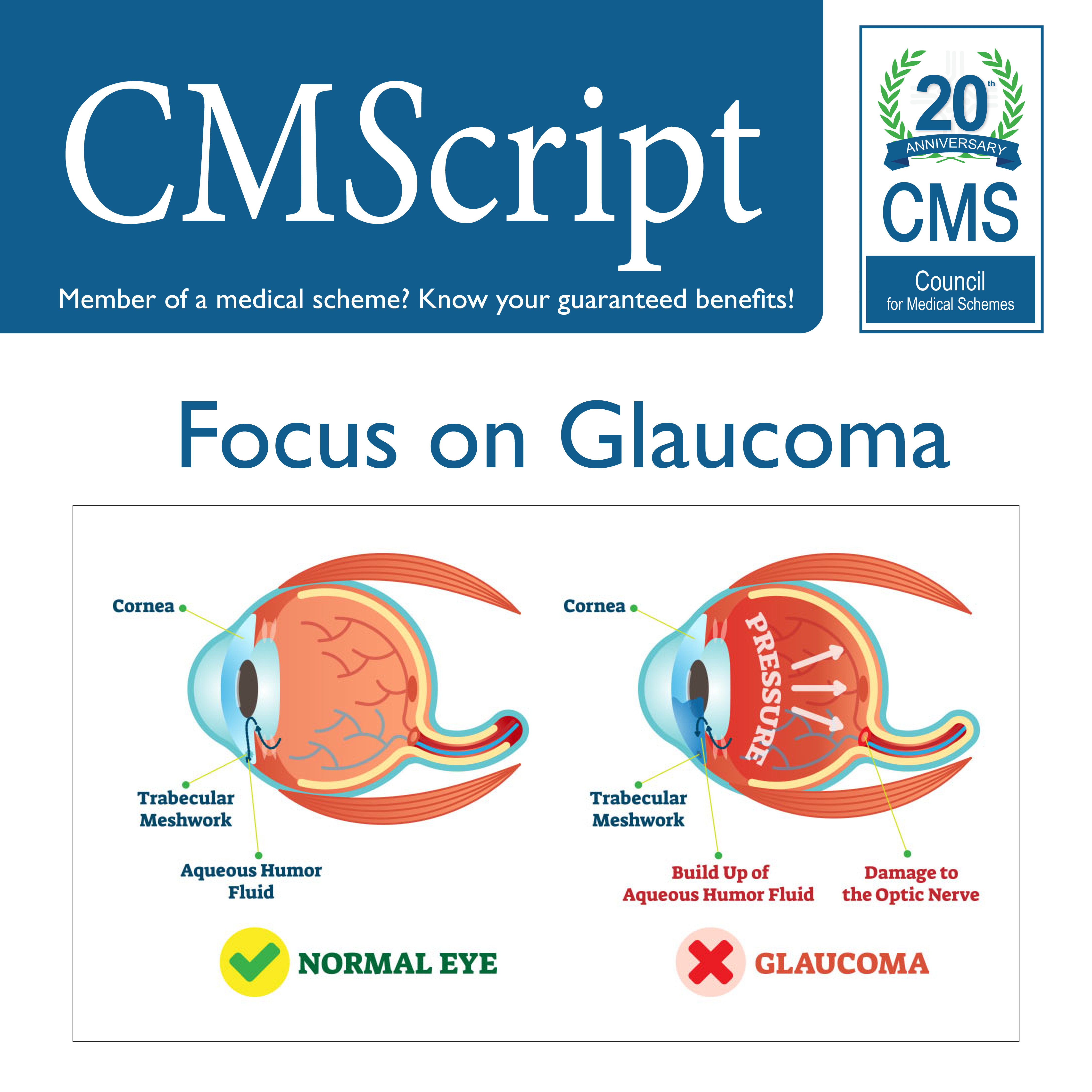 CMScript: Focus on Glaucoma
Glaucoma is a PMB condition, which means that all medical schemes are required by law to pay for the diagnosis, treatment, and care of glaucoma regardless of the member's benefit option. Treatment and care of Glaucoma is explained in terms of the PMB Regulations.
Glaucoma is an eye disease that is characterised by an increased intraocular pressure (within the eye) that may cause damage to the optic (eye) nerve.
Download the CMScript on Glaucoma here. [Document will be automatically saved to your Downloads folder]
Was this post helpful?
Let us know if you liked the post and give us your opinion on how we can improve.