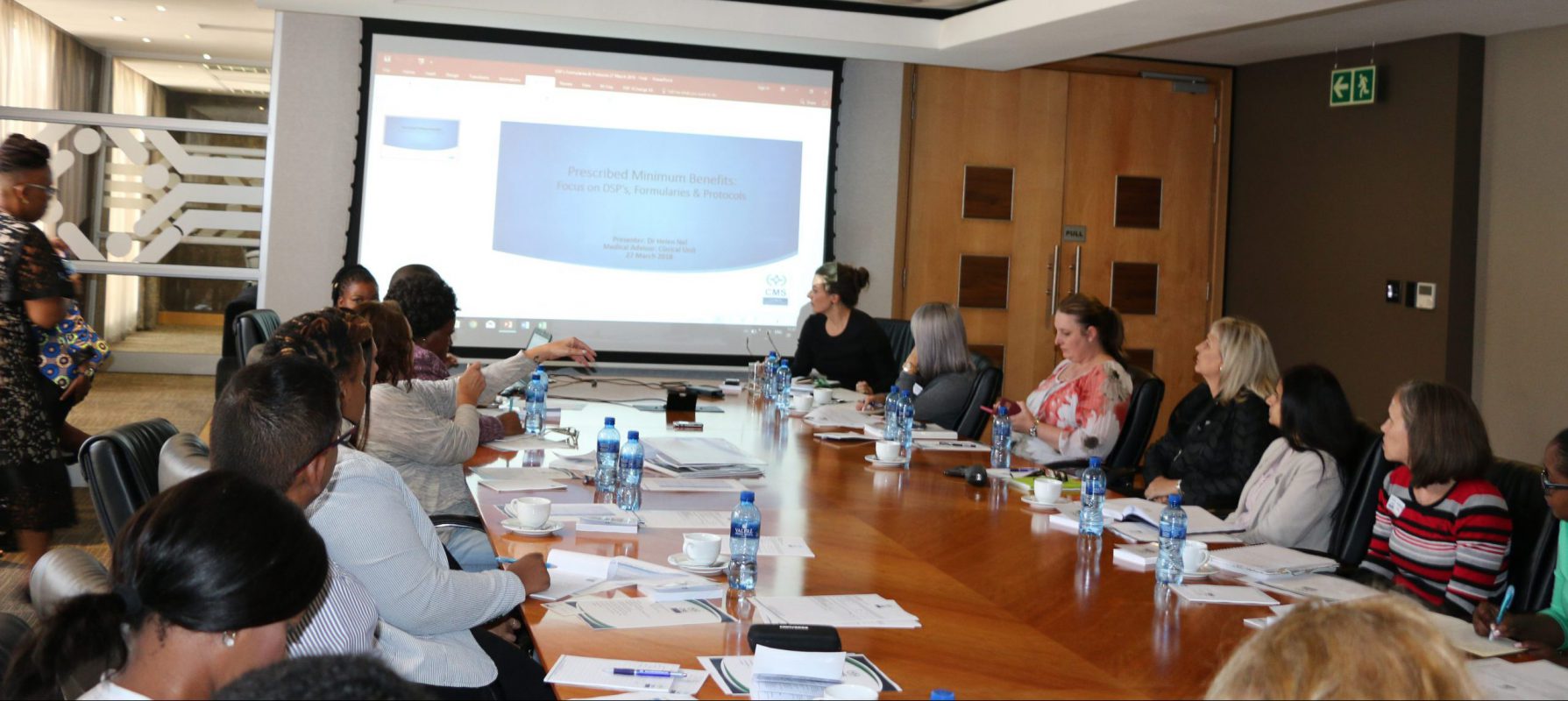 Trustee Development Programme
The Council for Medical Schemes (CMS), in partnership with the Gordon Institute of Business Science (GIBS) is delighted to introduce a new Trustee Development Programme for Board of Trustee (BoT's) members of medical schemes.
The Development Programme, pitched at NQF level 8 of complexity, will provide attendees with past and present developments in the medical schemes industry, while providing for robust discussions. The programme will also delve into the successes and failures of BoTs leading to curatorship of schemes, and the development of ethical leadership to curb Fraud, Waste and Abuse.
What is the course outline?
The South African landscape and Medical Scheme Industry
Interrogation of Medical Schemes Act
Dialogue on roles and responsibilities of Board of Trustees
A case study on the successes and failures of Board of Trustees leading to curatorship
Developing ethical leadership to curb Fraud, Waste and Abuse
Financial soundness of medical schemes
Who can take part in the training?
The training is aimed at medical scheme's Board of Trustees, Principal Officers, Fund Managers and any other personnel who would like to increase their knowledge on the business of medical schemes.
What are the entry requirements?
Only delegates who have attended the CMS Induction Programme for Trustees, the CMS Accredited Skills Programme will be eligible to enrol for registration of the programme.
Where will the training take place?
Training will take place at the Gordon Institute of Business Science (GIBS) World Class Faculty in Illovo, Johannesburg. Physical address: 26 Melville Road, Illovo, Johannesburg, Gauteng.
What is the duration of the training programme?
The training will be offered in 4 contact days. Delegates are required to attend all sessions to qualify for a certificate of attendance.
    Block 1: 2-3 December 2019 (1.5 days)
    Block 2: 30-31 January 2020 (1.5 days)
    Block 3: 28 February 2020 (1 day)
How can one take part?
To enrol for the programme click here. Confirmation of reservation to attend will be on a first come first served basis.
What is the NQF level of the Trustee Development Programme?
    The programme will be at Honours Level of Complexity (NQF 8)
What forms of assessments are aligned to the programme?
Continuous or formative assessments during the programme but no summative or examinations at the end of the programme.
What kind of certificate do I receive at the end of the programme?
A certificate of attendance, not of competence will be issued at the end of the four-day programme.
Does the total cost of the programme include course material, online support, refreshments at all contact sessions and certification?
Yes, the R16 600 programme fees caters for the course material, refreshments and certification.
Which professional bodies will recognise verifiable and /or non-verifiable Continuing Professional Development (CPD) hours for completing the programme?
    The Health Professions Council of South Africa (HPCSA)
    The South African Institute of Chartered Accountants (SAICA)
    Institute of Directors in South Africa (IoDSA)
    The Engineering Council of South Africa (ECSA)