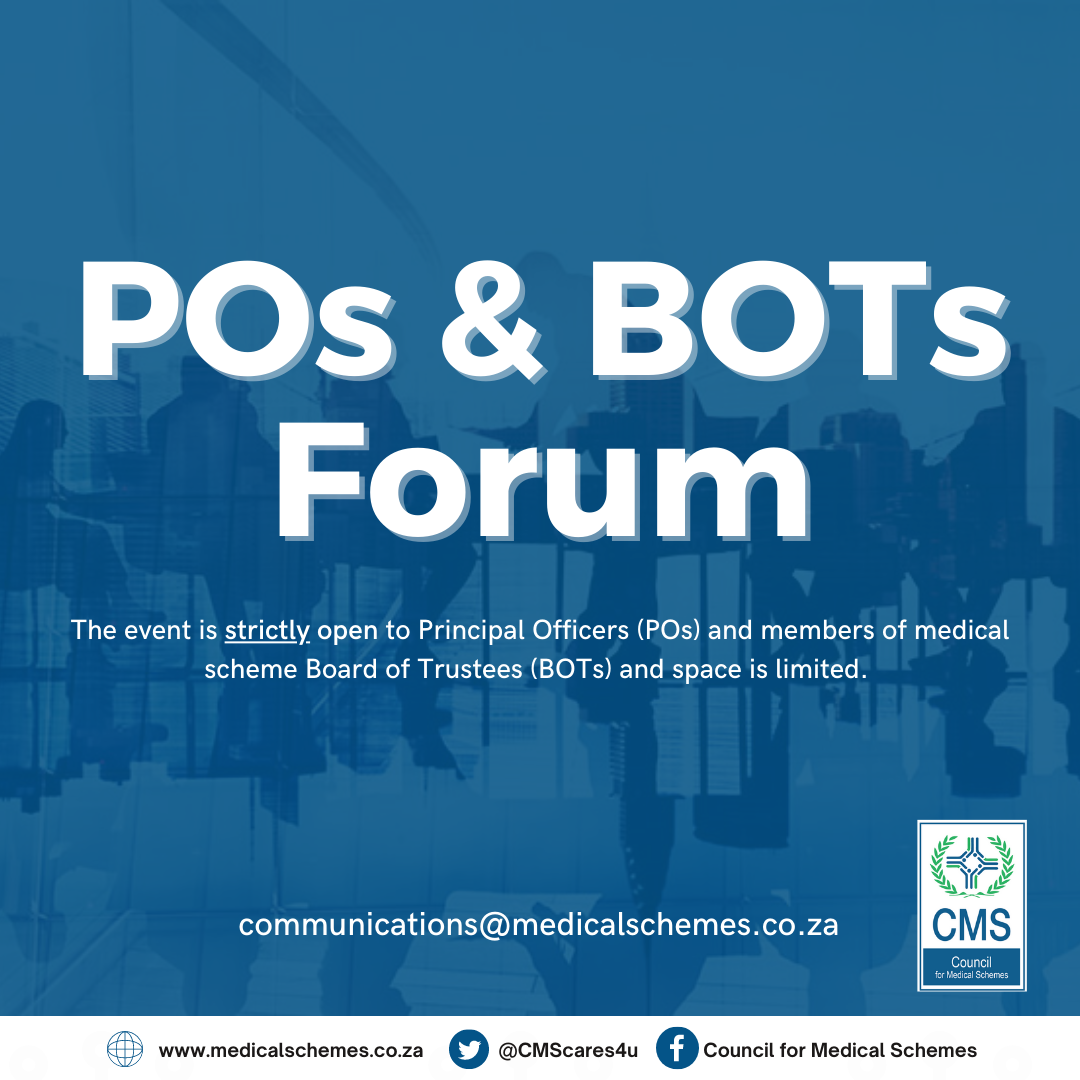 Principal Officers and members of scheme Board of Trustees forum session
The Council for Medical Schemes (CMS) cordially invites Principal Officers (POs) and members of scheme Board of Trustees (BoTs) to a forum session scheduled to take place as follows:
Date: 08 June 2022
Time: 08:30 for 09:00 – 15:00
Venue: CMS Offices, Centurion, Gauteng.
Please note that the event is strictly open to POs and BOTs; however, space is limited, and RSVP is required!
To confirm your attendance, please click here to complete the registration form.
For more details regarding the forum, please contact Ms Kagiso Nyaku – communications@medicalschemes.co.za.