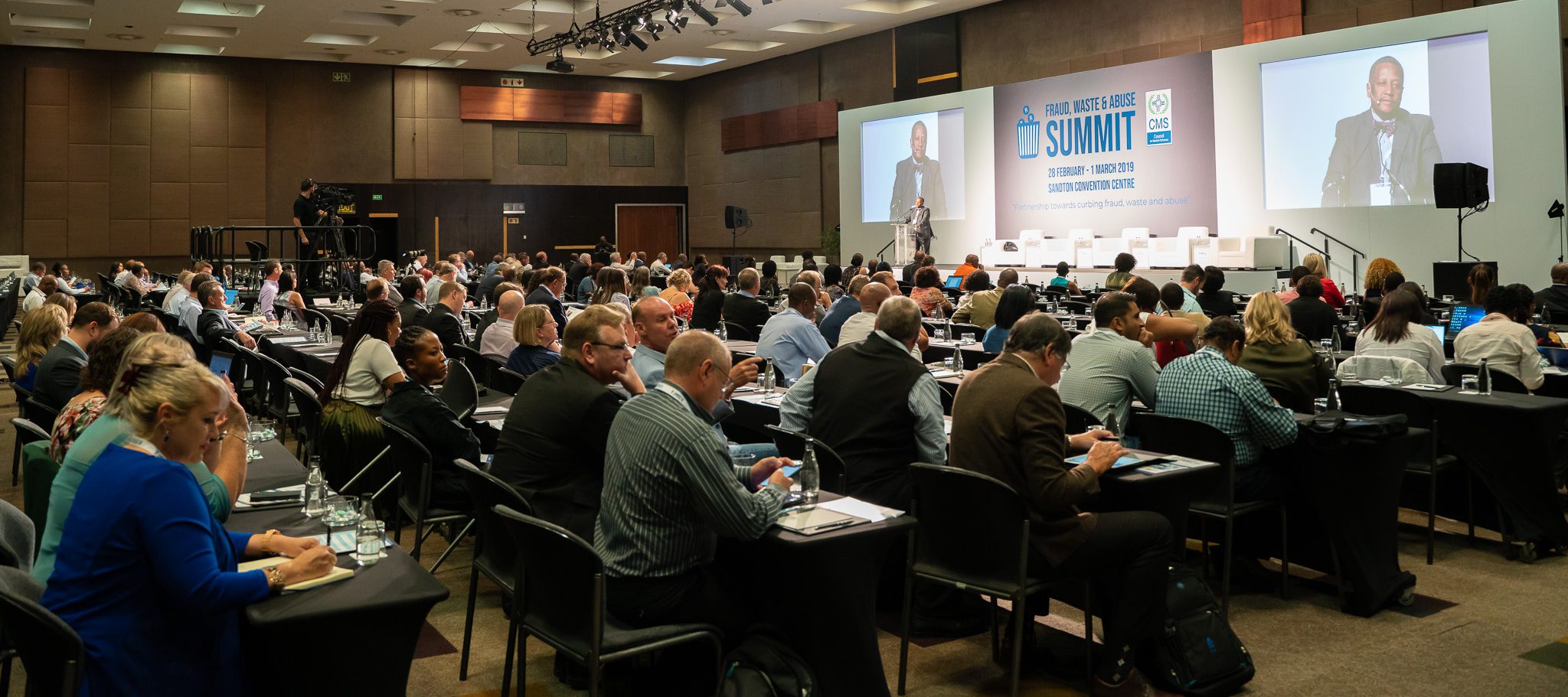 2019 Fraud, Waste and Abuse Summit
The Council for Medical Schemes (CMS) is a statutory body which regulates medical schemes and related entities.
In fulfilling part of its regulatory mandate, the CMS is looking at mechanisms to address the scourge of fraud, waste and abuse in the medical schemes industry. This summit is bringing together stakeholders in the private healthcare sector including medical schemes, administrators, managed care organisations, policy makers and other role players to discuss strategies for dealing with fraud, waste and abuse towards a sustainable industry. As an entity mandated with the protection of the interests of members of medical schemes in terms of the Medical Schemes Act, No. 131 of 1998; the CMS is committed to work together with all industry role players to resolve the issue of fraud, waste, and abuse in the sector.
What are the deliverables of this summit?
To deal with fraud, waste and abuse for industry sustainability by:
Establishing standards for the industry to effectively deal with fraudulent activities. This includes fair sanctions for convicted fraudsters.
The signing of an industry agreement or charter where all stakeholders pledge to contribute to combating fraud, waste and abuse, in line with set standards.
The establishment of a structure to continuously deal with fraud, waste and abuse post the summit.
Structure
The summit will feature panel discussions, and plenary sessions. There will also be a gala dinner and a cocktail networking session.
Hourly Schedule
Thursday, 28 February 2019
08:30

-

09:00

Opening and welcome

Speakers:

Grace Khoza
Grace Khoza
General Manager: Stakeholder Relations – Council for Medical Schemes
Grace Khoza is an expert in Corporate Communications, Strategic Relations and Strategy Development. She holds a Masters' degree from the London School of Economics (obtained when she was selected as recipient of the prestigious Nelson Mandela Scholarship) and an Honours' degree in Journalism from Rhodes University.